11.06.2021
High Speed and Accuracy Low Reflection Theta/Phi Positioner Is Equipped with Synchronized Measurement, Coordinate Emulation and Continuous Drive Superpowers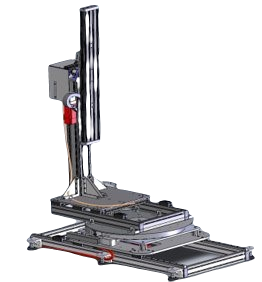 The highly advanced Theta/Phi positioner is capable of emulating the vertical sweeps of horizontal positioners on the fly and, thanks to its continuous drive, unique synchronization and low reflection qualities, provides fast and accurate non-stop measuring.

For the wireless communications industry – and ultimately the end-users – to be able to fully benefit from the seemingly endless possibilities provided by 5G technology, over-the-air (OTA) testing is constantly under pressure to evolve accordingly. Some of the key challenges in OTA testing including chamber size, measuring accuracy, speed and cost-efficiency have been to some extent successfully resolved with solutions like the WFS Plane Wave Generator, a 4-meter-long anechoic chamber that removes the need for a large far-field chamber by using real-time near-field to far-field conversion to enable sub-6GHz 5G OTA testing. To reach its full potential, a chamber as advanced as the WFS needs to be equipped with a positioner of equally high standards. Enter the Theta/Phi, a positioner with completely unique emulation, synchronization and reflection qualities!

Unique Software Emulation Ability
Widely used especially in larger anechoic OTA testing chambers, horizontal positioners – also known as BBQ style positioners (pictured below) – use vertical sweeps to perform measurements. However, using a large far-field chamber is not always practical or cost-efficient. To enable the vertical cuts of a horizontal positioner but simultaneously avoid unnecessary reflections within the compact 4-meter WFS chamber, Orbis Systems has developed a completely automated vertical Theta/Phi positioner that takes automation and robotics to a whole new level and overcomes the accuracy limitations of a small size BBQ positioner. The Theta/Phi positioner features the unique ability to software emulate the vertical sweeps of a horizontal positioner, meaning that the software calculates the coordinate conversions automatically.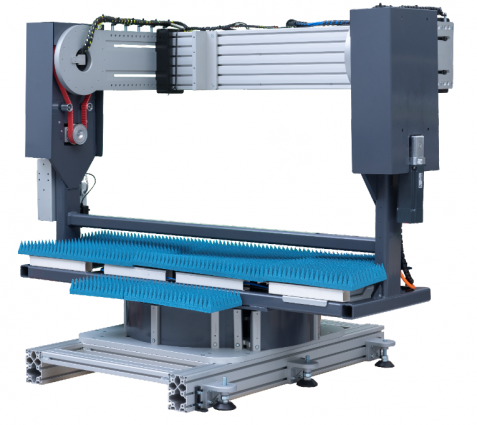 Synchronization Enables Non-stop Measuring
The Theta/Phi positioner also provides unparalleled testing speed as it can be NC driven and synchronized with the test equipment for continuously ongoing rotation with position synchronized measurement points. Not having to stop and wait for mechanical stabilization of the positioner for every measurement point provides a remarkable increase in testing speed and accuracy.

Low Reflection for Increased Measurement Accuracy
As reflections can limit the performance of the chamber by degrading measurement accuracy, all mechanical parts of the Theta/Phi positioner have been placed behind the antenna in order to prevent metal objects located close to the antenna elements from affecting the radiation pattern. As a result of the advanced design, there are no reflections or coupling to the antenna elements, which in turn leads to improved measurement accuracy.

In case you are interested in learning more about Orbis Systems' customizable positioner solutions, please contact us by filling out our Contact Form! Further information on the one-of-a-kind WFS Plane Wave Generator solution is available on our website. You can also view a recording of the WFS launch webinar here!