RF Shielded Box
Orbis Systems RF Shielded Box is developed to support R&D tests with high level of security
The Orbis Systems RF Shielded Box works in the Sub6GHz frequency range providing 80dB attenuation. It is a perfect product for the engineers looking for reliable tests in an isolated environment with high demand for security. It features an electronic locking system capable of providing the user with 100 different codes allowing to limit the access to the test only to authorized people.
It also provides users with features like ventilation fan and filtered connections to RF through SMA connectors, USB 3.0 and power outlet, all provided inside the box.
RF Shielded Box adopts advanced filtering technology and sheet metal welding process meeting the design requirements of RF signal shielding in production and laboratory testing. Its shielding performance is in the leading position.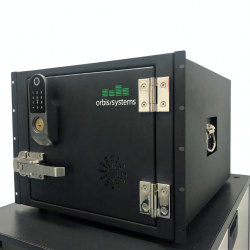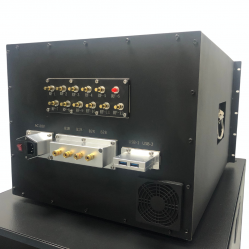 All specifications of our standard products can be adjusted according to customers' needs.
If you wish to receive more information, please contact us by filling out our Contact Form!