17.02.2021
Orbis Systems' newsletter is now available!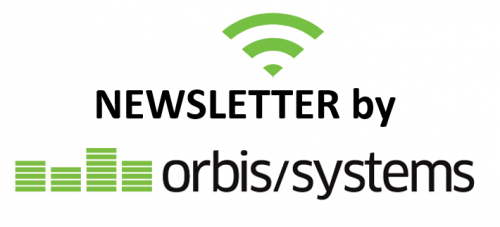 Orbis Systems is extremely pleased to announce that the company's first ever newsletter is now available! Set to feature Orbis Systems' latest news and current events on a regular bi-monthly basis, the highlights of the first edition of the newsletter include the introduction of new generation OTA solutions presented in more detail in our recent article, as well as our innovative WFS Plane Wave Generator solution for sub-6GHz performance testing. In case you were not yet on our subscriber list for this first distribution, you can view the web version of the newsletter here or download it in PDF format.
We invite you to join in, so sign up here to automatically receive the newsletter via email when it is released!