16.06.2021
Orbis Systems' June Newsletter Is Out and It's All About the WFS!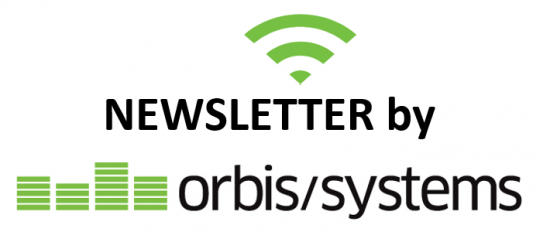 The June edition of Orbis Systems' company newsletter celebrates the one-year anniversary of the WFS launch, featuring a link to the launch webinar recording for those wanting to recap. The newsletter also highlights the WFS solution's highly advanced Theta/Phi positioner, that is equipped with real-life 5G OTA testing superpowers. Recently featured in a website article, the high speed, low reflection Theta/Phi is capable of software emulating the vertical sweeps of a horizontal BBQ style positioner by calculating the coordinate conversions automatically on the fly, and it can be NC driven and synchronized with the test equipment for continuously ongoing rotation with position synchronized measurement points.

The web version of the newsletter is available here and you can also download it in PDF format via the link below. In case you are not yet on our newsletter subscriber list but would like to receive our bi-monthly bulletin automatically in your email upon release, please sign up here!