27.04.2022
Orbis Systems' Complete Anniversary Interview Released: "What is Really Interesting Is the Decade to Come!"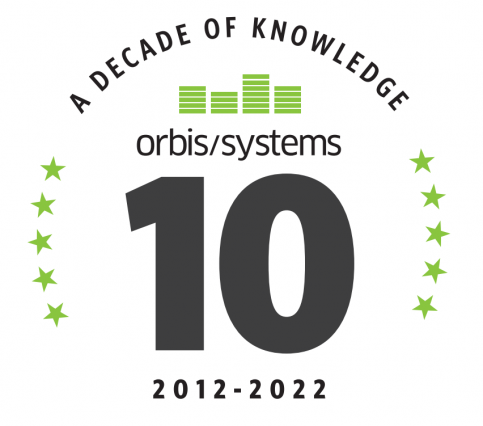 The full-length 10-year anniversary interview looks into the near future of RF testing technology with the insight of a global industry frontrunner.

Orbis Systems continues to celebrate the company's 10-year milestone by releasing the full-length version of its anniversary interview! The 50-minute video interview is focused on the anniversary year's selected themes like innovative technology, global presence and sustainability, and it offers a comprehensive view not only into the past ten years in Orbis Systems' history but also on the development and near future of the entire telecom industry, as seen by the company's global leadership team members from Finland, China and USA.

10-year Annivesary Interview - Orbis Systems' First Decade of Knowledge
From 5G to 6G: Positioning for the Future
The anniversary interview naturally takes a look back at some of the highlights and lessons learned along the company's 10-year journey so far, but the main focus is very much on what is to come. While the company is currently experiencing unprecedented growth in the midst of the current large-scale 5G ramp-up, it is also simultaneously keeping a close eye on the future. As described by Head of Global Sales at Orbis International Technologies Inc. Tuukka Jousmäki from Dallas, USA: "In 2-3 years, the deployment of 5G technology will still continue strongly. At the same time, the development of 6G will pick up to speed and working very closely with our customers' R&D, we want to be in the frontline in developing whatever is required there. I believe that many of the technologies and solutions developed for 5G can be utilized in 6G, but there will definitely also be some new features that need to be taken into account and covered." Key Account Manager Carlos Monero agrees: "Orbis Systems is very alert and aligned and following all the discussions to position itself for the future. For example, today we are investing a lot on robotics and cloud-based solutions, although not forgetting our core solutions like chambers and SSUs."

More 10-year anniversary articles and video clips are available here.